.
Hours of Operation
Monday - Friday: 8:00 am - 5:00 pm 
Phone: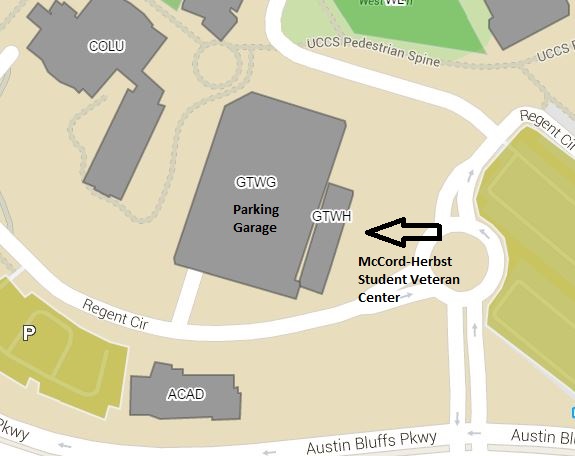 UCCS Veteran and Military Affairs: (719) 255-3253
GI Bill Help/Dept. of Veterans Affairs (V.A.): 888-442-4551
Fort Carson Office in Education Center: (719) 526-8066
E-mail:
General and Benefits Questions: military@uccs.edu
Outreach and Programs: milprogs@uccs.edu
Fort Carson: ftcarson@uccs.edu
Address
University of Colorado Colorado Springs
Gateway Hall - behind Parking and Transportation
1420 Austin Bluffs Parkway
Colorado Springs, CO 80918
 
Please direct all questions to 719-255-3253 or military@uccs.edu.
If you would like to contribute to Veteran and Military Affairs please visit our Foundation Website.
Our Team