Student Veteran Organization (SVO)
Student Veteran Organization (SVO)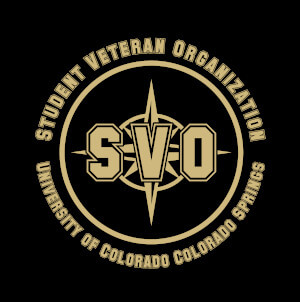 The UCCS Student Veteran Organization (SVO) provides veterans, military members and their families with resources, support, and advocacy needed for student success during and after enrollment at UCCS. The SVO is a chapter of the Student Veterans of America (SVA), a national coalition of campus veterans support groups focused specifically on improving conditions and support for student veterans.
Reasons to join the SVO:
You want to regain sense of purpose and pride that comes from serving your country.
You have energy and effort to serve your community but you don't have an outlet to do this.
You want to advocate for student veterans' issues for the benefit of current and future student veterans here at UCCS.
You want to be networked with a group of supportive individuals that can provide important information about courses, effective tips on transitioning your military skills into marketable civilian skills or expand your social circle.
You want to support veterans in their academic and career goals.
If you are interested in joining SVO, please go to Mountain Lion Connect, search for the club, and join us as we advocate for student veterans here at UCCS.  For more information, please email milprogs@uccs.edu.