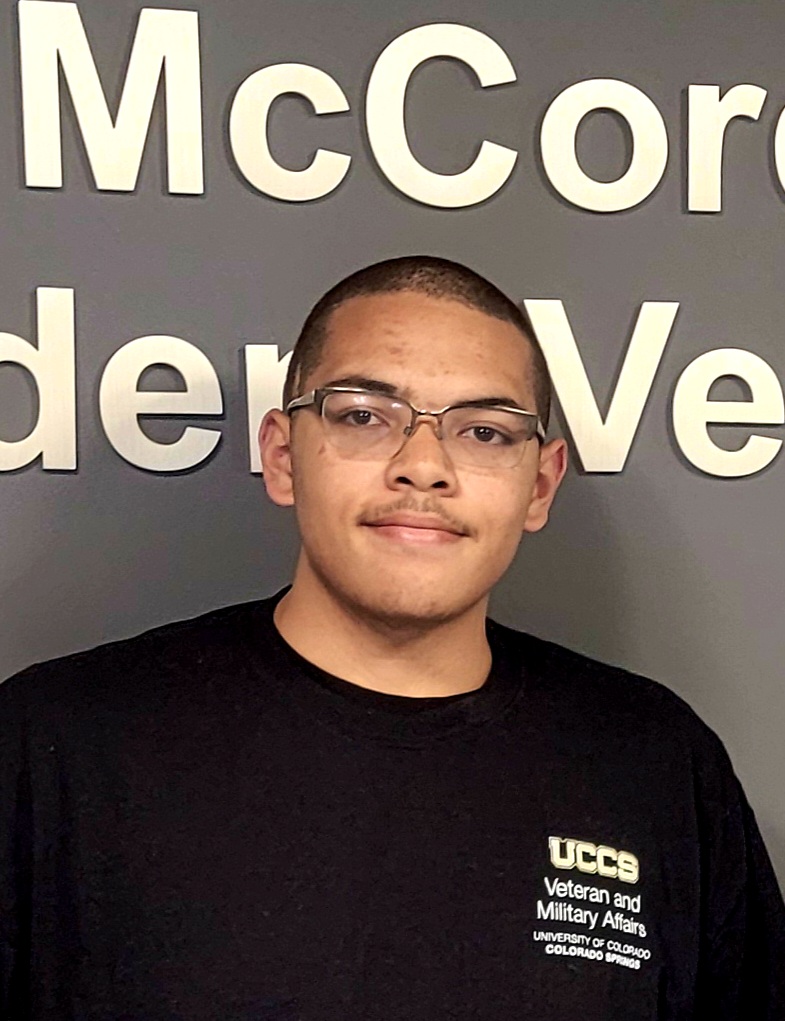 Veteran and Military Affairs
Family Member, U.S. Air Force
Biographical Information
Hello, my name is Tyrese. I was ineligible for the military, but my father served in the Air Force for
15 years. I've lived in Colorado for my entire life, and after graduating high school I came straight to UCCS.
I've been working at the UCCS VMA office since the middle of the spring 2022 semester. Currently, I am a
sophomore pursuing a degree in Mechanical Engineering.