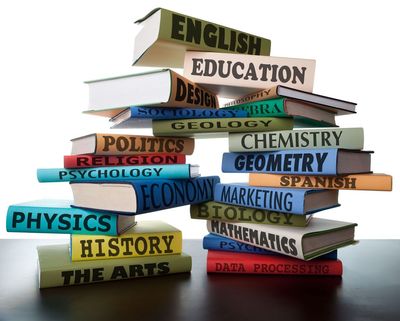 Books for Battle Buddies program accepts donations and lets you check out a book for free to use it for the semester!
If you would like to donate your books, please bring your old textbooks to the McCord-Herbst Student Veteran Center (VMA) anytime during business hours.
If you are in need of a book, please follow the steps below:
Please click HERE to request Books for Battle Buddies Library Access. 
Once we receive your request, we will send you a link to sign up for access to the Books for Battle Buddies Library, where you can view all the available books and request to check out a book with one click!
Once you request the book, it'll be available for you to pick up from the Student Veteran Center within two business days.
If you've already requested access in the past, created your account but forgot your password, please click HERE to access the website, click "Log In" on the top right of the page and click, "forgot password" to reset your password. If you follow these steps, you don't need to request access again as your account would still be active.
If you have any questions, please call 719-255-3666 or email bfbb@uccs.edu